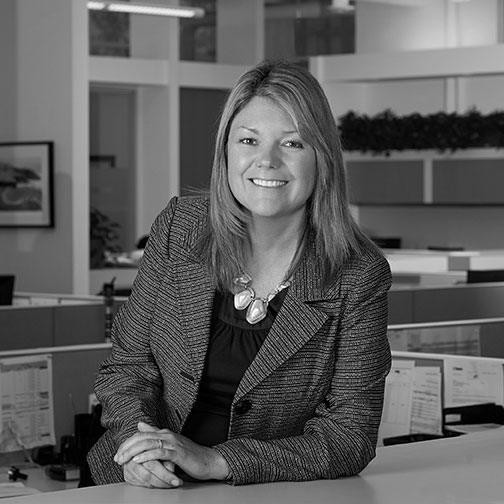 Kris Boyce
Chief Executive Officer
With more than 30 years of property management and real estate experience, Kris Boyce is a fixture in the rental housing industry. As the CEO of Greenwin Inc., Kris oversees all aspects of the operation and management of the company's commercial and residential portfolios as well as Verdiroc Development, Greenwin's construction arm. A consummate advocate for human rights, social services and women's advancement in the workplace, Kris sits at the helm of the Outreach & Revitalization Association, Greenwin's community revitalization arm.
Having held several senior positions throughout her career in both the Private and Non-Profit Housing Industries for such companies as Chartwell Seniors Housing REIT, Durham Region Non-Profit Housing, and Canadian Apartment Properties REIT, Kris's most recent post was Senior Vice President of Residential Operations Canada with TransGlobe Apartment REIT where she oversaw upwards of 21,000 rental units.
Kris is an Accredited Member of the Institute of Housing Management (AIHM), a Member of the Human Resources Professional Association, and a recipient of the Property Manager of the Year Award from the Federation of Rental Housing Providers of Ontario (FRPO). A regular speaker at industry events for organizations like FRPO and the Canadian Federation of Apartment Associations, Kris is also a trainer in Coaching for High Performance through Performance Coaching Inc., an organization that delivers leadership, coaching, and self-management training to corporate audiences.
In 2015, Kris was named a WXN Canada's Most Powerful Women: Top 100 award winner.
Under Kris' leadership, Greenwin launched the annual Harold Green Scholarship for the children of Greenwin's employees. She also oversees Greenwin University, the company's semi-annual staff training conferences.