The Condo Guide: Homebuilders' Association Honors Condominium Builder Harold Green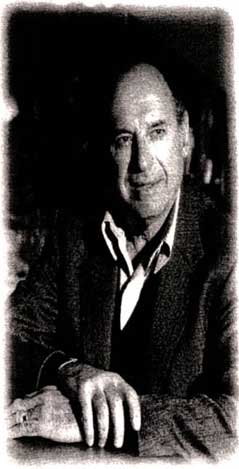 Harold Green. Chairman of Verdiroc Construction Company and Principal of Greenwin Property Management, was inducted into the Hall of Fame recently by the Greater Toronto Home Builders' Association (GTHBA).
The induction recognizes Mr. Green's lifetime achievement to housing in Canada including his ongoing contributions to innovation in high-rise construction and his lasting work in labor relations for equitable working conditions and benefits for construction laborers.
Mr. Green learned the construction biz quite literally from the ground up, having taken up bricklayer's tools following in his father's footsteps. After receiving his award, Mr. Green spoke of his current company, Verdiroc, which he started to give his three sons "a business they could step into …if they so wanted." He said that is indeed what they did want and joked that "today I more or less work for them. I'm still waiting for my first raise."
Greenwin Construction was founded in 1948 by Harold's father, Lipa Green. Mr. Green managed Greenwin's construction division from 1952 to 1978, where he was later joined by his sons Eric, Cary and Kevin. Verdiroc's many condominium developments include Castle Hill, The Ports. Aurora Highlands, The Orion and the Braxton.
This was the first of a number of awards Mr. Green will receive this year in recognition of a lifetime of service to the construction industry and community causes. A few days after being inducted into the Hall of Fame, he was honored by Mount Sinai Hospital for his active involvement on the executive committee and as an honorary director of the hospital board, and supervision of more than 30 building projects. In June, he and his wife Miriam will be awarded the Canada-Israel Children's Peace Prize for their support of social and recreational complexes in Israel, which benefit more than 200,000 children a year.
Letters recommending his induction into the GTHBA Hall of Fame included one from a union official who noted that Mr. Green "could write a book about the many significant contributions he made for the advancement of the housing industry."
The former head of a major Toronto-based developer, who has known Green for more than 30 years, praised his high levels of integrity, maturity and understanding and especially his construction skills.
"People outside of our industry have not experienced our apprehensions when the economy goes into a deep freeze," said Mr. Green. "Or the tensions when dealing with financial institutions, or the agonizing and time consuming process of grinding approvals through the bureaucratic levels. It's a tough business, but I wouldn't be any place else."